Specifiers and building professionals can request FREE CPDs on a range of topics from Green Building Store. We can provide the following 60+ minute powerpoint presentations at a date, location and time to suit. Talks can be tailored to the audience/ time available.
The attendees are now much more aware of and have a deeper understanding about Passivhaus and I received positive feedback from them. The seminar joins our 'A' list for useful, informative and well presented seminars!
Architect CPD participant
Just want to say thanks for the CPD last week. All of the team found it exceptionally useful.
Architect CPD participant
It was very informative and technical, but not overwhelming – a very good balance! This has definitely given me food for thought about becoming Passivhaus certified!
Architect CPD participant
1. Passivhaus design & specification
Introduction to Passivhaus methodology & standard
Specification required to achieve Passivhaus certification
Windows & doors: Passivhaus requirements and importance of installation detailing
Airtightness products & techniques needed to achieve Passivhaus requirements
MVHR: what it is and how to ensure optimal performance
2. High performance windows & doors
High performance glazing
U values & G values
Frame materials
Passivhaus requirements
Optimum positioning of windows to minimise thermal bridging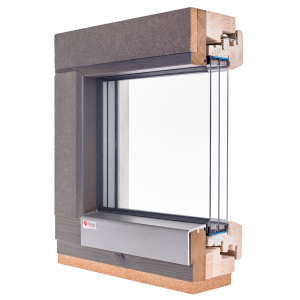 3. Achieving airtightness & moisture management using intelligent airtight vapour control checks
Basic description of airtightness and why it is so important
Consequences of a lack of airtightness and common failure areas
Moisture management and Intelligent membranes
Some INTELLIGENT solutions for achieving airtightness including onsite details
Airtightness standards both Internationally and in the UK
This CPD is kindly provided on our behalf by Ecological Building Systems, suppliers of our Pro Clima airtightness range.
Book your FREE CPD today!
Contact Mike Shufflebotham
Email: [email protected]
Tel: 01484 461705,
Mobile: 07960 515689 or complete the form below:
How we will use your data
The data you submit will be solely used by Green Building Store and its approved suppliers to ensure that we deal with your enquiry effectively and provide communications directly relating to your enquiry. Green Building Store will never sell your data and your data will be safeguarded in accordance with our Privacy Policy.