Water saving
Why attempt to conserve water?
During the past few decades the demand for water for our homes, industry and agriculture has been steadily increasing, resulting in recent water shortages in some parts of Britain. Forecasts suggest that this upward trend will continue and this, together with the effects of global warming and the climatic uncertainties of the future, increase the need to conserve and carefully manage our water supplies.
It is relatively easy to reduce the demand for water in buildings substantially while maintaining modern hygiene standards. The initial step in water conservation comprises simple measures such as showering instead of bathing, turning off taps, and fixing leaks promptly, all of which can make a big difference. The next step is to install water-efficient appliances.
Toilets
The WC typically uses 30-40% of total household water use, and even more in many commercial premises, so the potential for water saving is huge. The easiest step is to install a volume reducer in a conventional cistern, for example a 'hippo' or a brick. This can, however reduce the efficiency of the flush to the point where there is a need to flush again, defeating the object. Many pans simply don't work well with reduced, or even full, flush volumes.
The more effective answer is to install, water-efficient WCs. These are specifically designed to clear the pan effectively with smaller flush volumes. Not only are they good for the environment, but where water is metered the financial payback can be as little as 2 – 4 years, depending on household size and local water an sewerage charges. Water efficient toilets make sense on all fronts.
Green Building Store offers two technologies:
ES4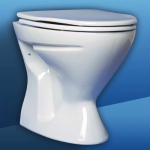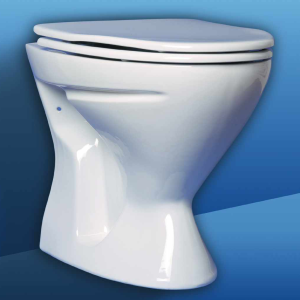 The ES4 is a 4 litre siphon flush WC with a concealed cistern. It is highly water efficient and the siphon flush is inherently leak-free. It is robust, requires little maintainance and is easily serviced by UK plumbers with readily available parts. The ES4 has been successfully used in a wide range of domestic and high profile public projects. The mechanism has been tested to 1,500,000 flushing cycles.
Ifo Universal
The Ifo Universal close-coupled suite uses a high quality European valve dual flush at 4 and 2 litres. It is not currently approved for UK mains water supplies and can therefore only be installed legally on a private water supply. The mechanism is tested to 200,000 flushing cycles.
Urinals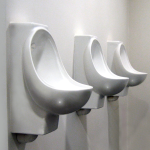 Standard urinals use a lot of water. Waterless urinals are now being installed extensively in the UK, leading to a reduction in commercial water use. These can often be justified on purely financial grounds. However, virtually all waterless urinals currently utilise some sort of disposable cartridge or other consumable, which results in significant runnings costs as well as environmental impact. It is however quite feasible to design waterless urinal systems with no consumables which are virtually maintainance free.
Green Building Store supplies the Airflush Urinal System which is a waterless, consumable free urinal. Designed by Elemental Solutions, water conservation specialists, the Airflush is suitable for a range of commercial and public sector applications.
Taps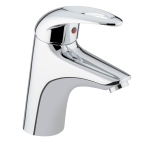 The most effective methods of reducing water use from taps are to fit spray inserts, flow restrictors or aerators to new or existing taps. Most European taps have threaded outlets to which these can be fitted. There are also taps where the user has to consciously increase water use and switch to hot water (saving energy).
Green Building Store sells monobloc taps with either the Ecotop water saving cartridge or water-saving inserts. We also sell access valves with integral flow regulators, which not only can save water, but can improve the performance of a plumbing system by balancing flow and so helping to stabilise shower temperatures.
White goods
Ratings for water efficiency, as well as energy and wash efficiency are now given for all new appliances. When replacing choose the best rating you can afford.
Plumbing systems
A lot of water is wasted through inefficient plumbing, particularly through large 'dead legs', whereby large amounts of water are run off before the water flows hot. A good plumber should be able to advise and assist through the installation of microbore piping and use of combination boilers with integral thermal store.
Showers
Generally, showers use less water than baths except in the case of power showers! Flow restrictors for shower heads are available for certain types of shower.
Green Building Store sells a 6 litre shower flow restrictor, which should only take a few minutes to fit. Our sales team will be pleased to advise whether this would be suitable for your installation.
Gardens
Garden use only accounts for about 6% of average domestic consumption but most of this occurs in dry summers when water supplies are most stressed. Simple conservation measures can make a big difference. Mulching the bare soil can reduce the need for water, while pouring the washing up water over the border is not unheard of. Roof water can be saved in a water butt.
Rainwater recycling, reedbeds & compost toilets
Once measures have been taken to reduce water-use as far as possible, there are a number of more major changes that are often advocated to make buildings more water-efficient and/or to reduce pollution.
Reedbeds
Reedbeds can be installed to help filter and neutralise sewage for households using off-mains sewage systems such as septic tanks.
Rainwater/ Greywater recycling
Rainwater recycling schemes utilise rainwater gathered from the roof to help flush toilets/ for other household uses. Greywater recycling schemes collect bath water etc and use this for flushing of toilets etc. For private domestic use these more technical solutions are not always the best solution on either financial or environmental grounds. A small rainwater recycling system may, for example, have a larger environmental impact (materials, energy use for pumps, energy use by technician to maintain it) than the water use it is saving.
Green Building Magazine article on rainwater harvesting – download PDF
At Green Building Store we believe that these systems should be specified, designed and preferably installed by specialists who can assess the individual situation and advise accordingly.
Where a rainwater recycling system is appropriate, we recommend the specialist company Rainharvesting Systems Ltd, Tel: 01452 772000, www.rainharvesting.co.uk
Compost toilets
Compost toilets (CTs) avoid the use of water entirely in the disposal of human waste and may be suitable for households that are off-mains water. Compost and other waterless toilets can be an ideal solution for remote sites away from mains drainage such as allotments, rural churches and nature reserves.
At Green Building Store we believe that these systems should be specified, designed and preferably installed by specialists who can assess the individual situation and advise accordingly.
For composting toilets we recommend Nat Sol, Tel: 01686 412653, natsol.co.uk