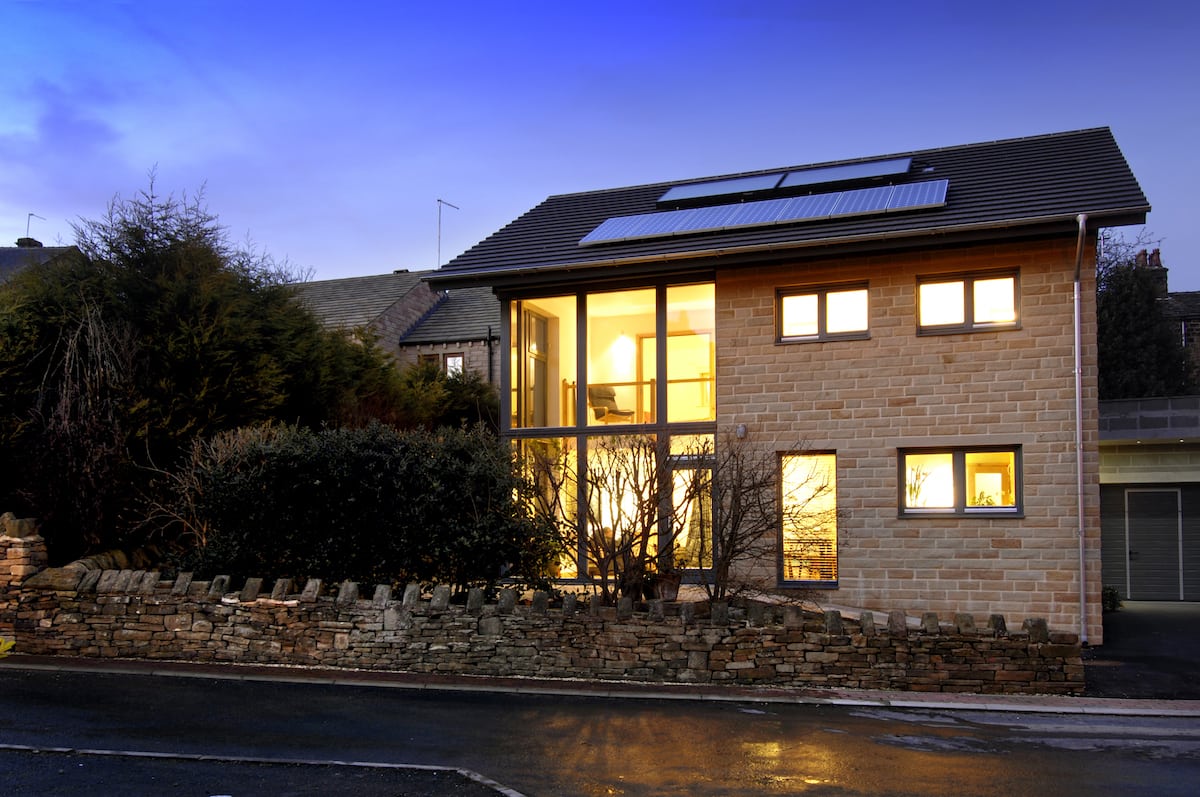 Following BBC Look North's coverage of Green Building Store's Denby Dale Passivhaus today (Thursday 20th May 2010), Green Building Store has created some advice pages on its website for individuals interested in building their own Passivhaus or refurbishing their existing home using the passive house approach. Passivhaus design can help create buildings which use 90% less energy for space heating than standard UK buildings. Green Building Store believes the passive house methodology offers the most effective – and cost-effective – strategy for 'low carbon' construction in the UK. Passivhaus design is based on the principle that reducing heating loss to the minimum is the most cost-effective way of creating a low carbon building. Instead of complicated design and expensive bolt-on renewables, Passivhaus design relies on a simple 'tea cosy' effect maximising the use of super insulation and stringent airtightness. By combining this with passive solar gain and mechanical ventilation and heat recovery systems, Passivhaus design can create healthy and comfortable buildings that require minimal heating.
The Denby Dale Passivhaus has anticipated space heating costs of £75 a year and was built by Green Building Store to a tight budget of £141K. It is the first Passivhaus built using traditional cavity wall construction in the UK. Information on the Denby Dale Passivhaus is available at: www.greenbuildingstore.co.uk/denbydalehouse
Green Building Store's new Passivhaus advice sections cover everything from finding land, getting planning permission and finding an architect to sourcing Passivhaus products.Passivhaus design can be applied both to new build and refurbishment projects.
Over the next few weeks the owners of the Denby Dale Passivhaus will also be launching a blog on the Green Building Store website, which will chronicle their experience of living in a Passivhaus and explain what it is like livng with MVHR ventilation and ultra low gas bills!
For more information, go to: www.greenbuildingstore.co.uk/page–living-in-the-denby-dale-passivhaus-blog.html
Green Building Store offers a range of Passivhaus products and services including: building products, design and build and training. For more information, please ring the Green Building Store team on 01484 461705 or email: [email protected]